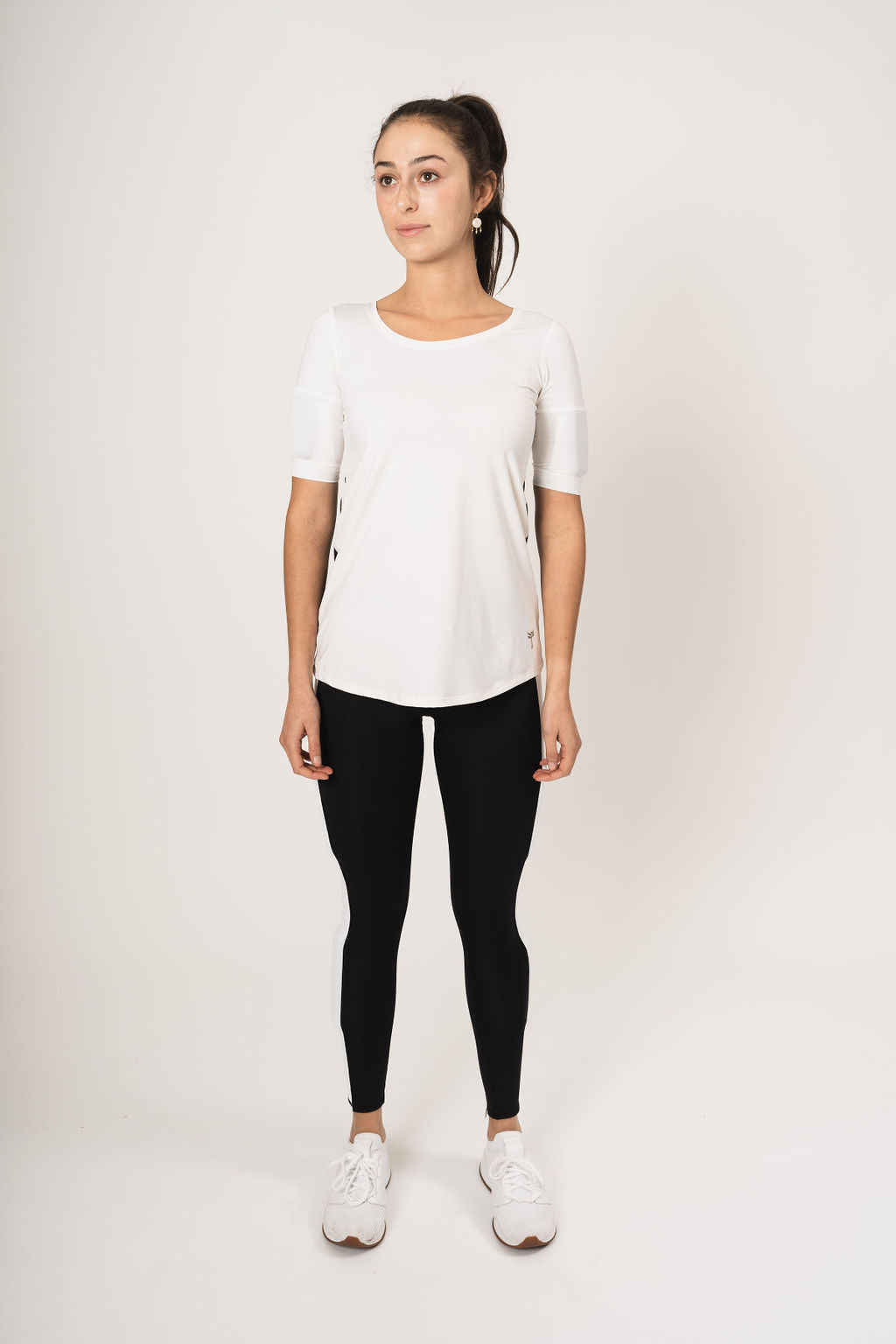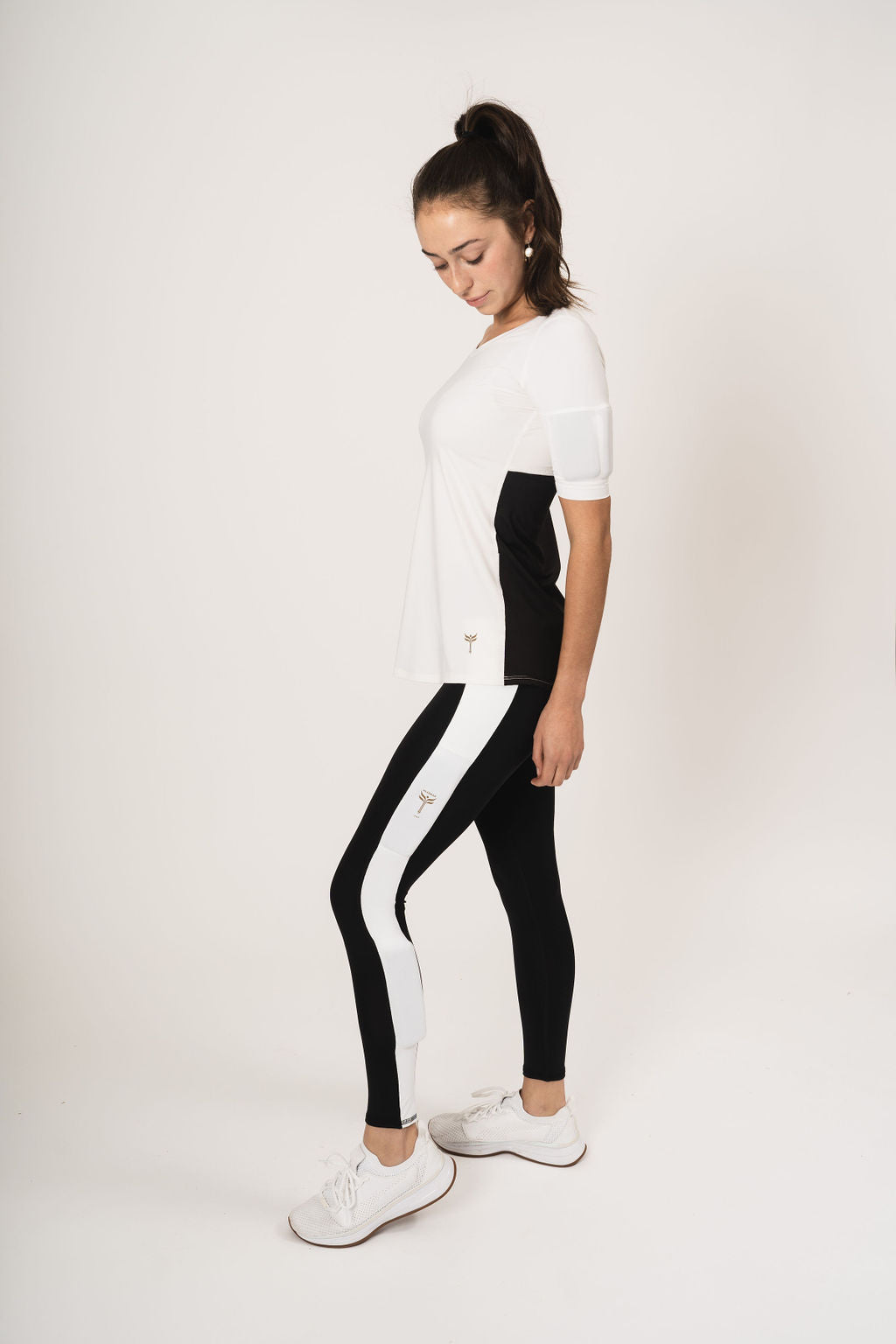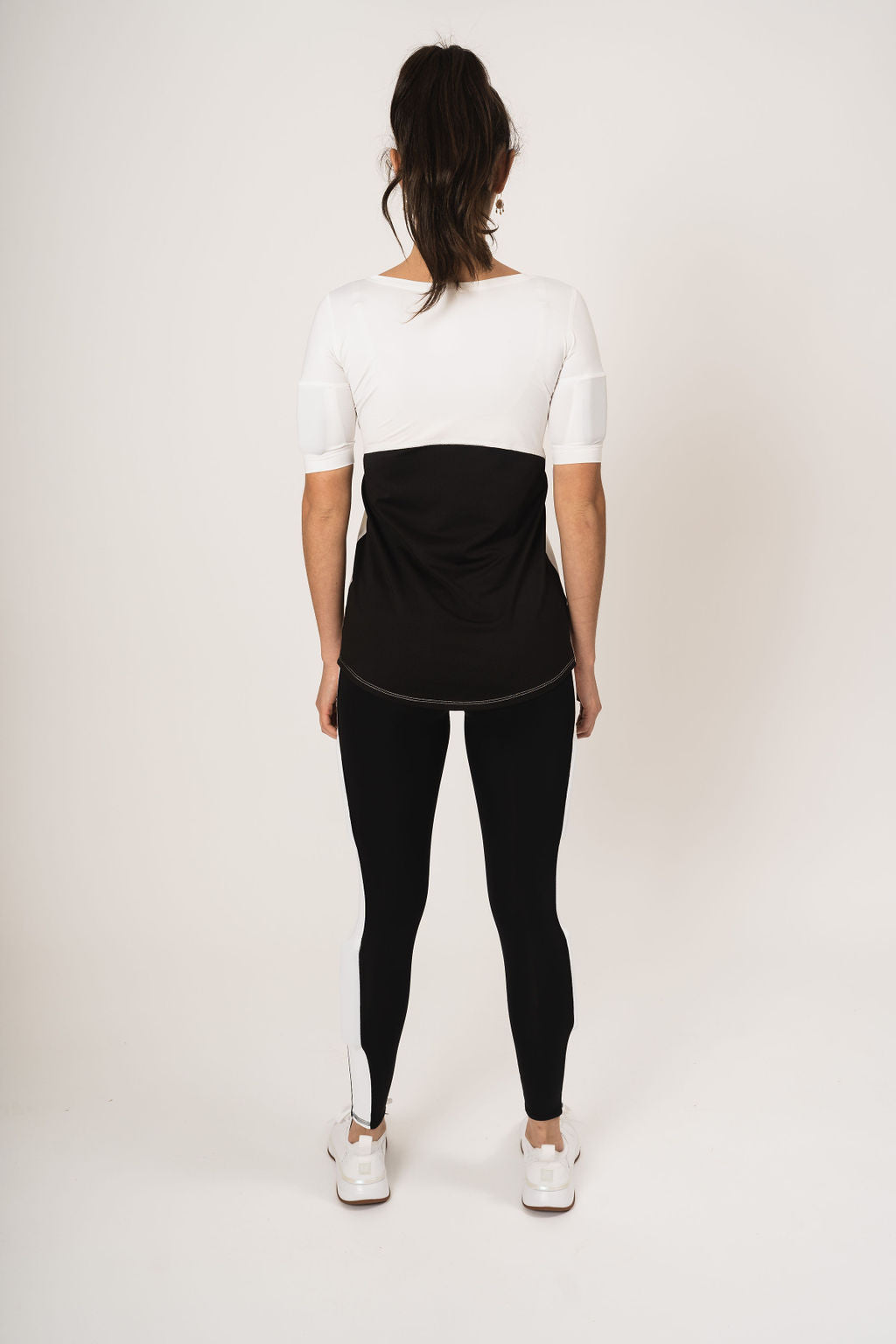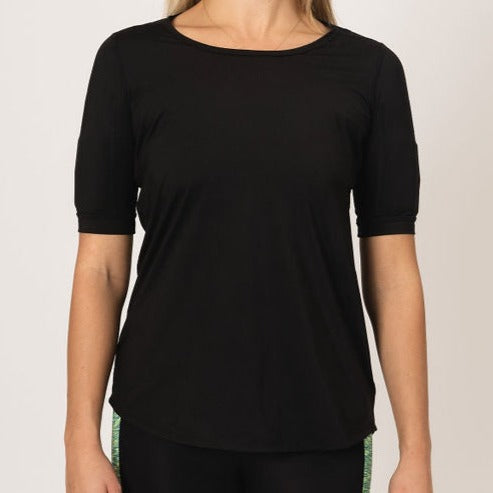 Women's Relaxed-Fit Short Sleeve
Add your weights below. This product can holds up to 4 weights
---
Discover the perfect blend of comfort and performance with KILOGEAR CUT's Women's Weighted Short Sleeve Top. Crafted from our custom soft, flexible, and breathable mesh fabric, this top is designed for the active woman who values both style and functionality. The relaxed, free-flowing fit ensures maximum comfort and freedom of movement, making it ideal for a variety of workouts or casual wear.
Weight System Explained: This innovative top features two weight pockets on each arm, compatible with KILOGEAR CUT Steady weights. Each Steady Weight weighs 0.25 pounds, allowing for a customizable workout experience. Choose to single or double stack the weights to adjust the resistance level to your preference.
Weight Kit Options:
No Weights: Enjoy the top's comfort and style without added resistance.
2 Steady Weights: Start with a light resistance of 0.25 pounds per arm.
4 Steady Weights: Increase the challenge with a total of 0.50 pounds per arm.
Key Features:
Breathable Mesh Fabric: Keeps you cool and comfortable during workouts.
Relaxed and Free-Flowing Fit: Ensures ease of movement and a stylish look.
Dual Weight Pockets per Arm: Offers flexibility in resistance training.
Accent Mesh Design: Enhances the top's breathability and aesthetic appeal.
Versatile Use: Ideal for various fitness activities or casual wear.
Elevate your workout wardrobe with KILOGEAR CUT's Women's Weighted Short Sleeve Top. Combining a chic design with practical functionality, this top is not just a piece of clothing; it's a versatile tool to enhance your fitness routine. Whether you're hitting the gym or enjoying a leisurely day out, this top offers the perfect combination of style, comfort, and performance.