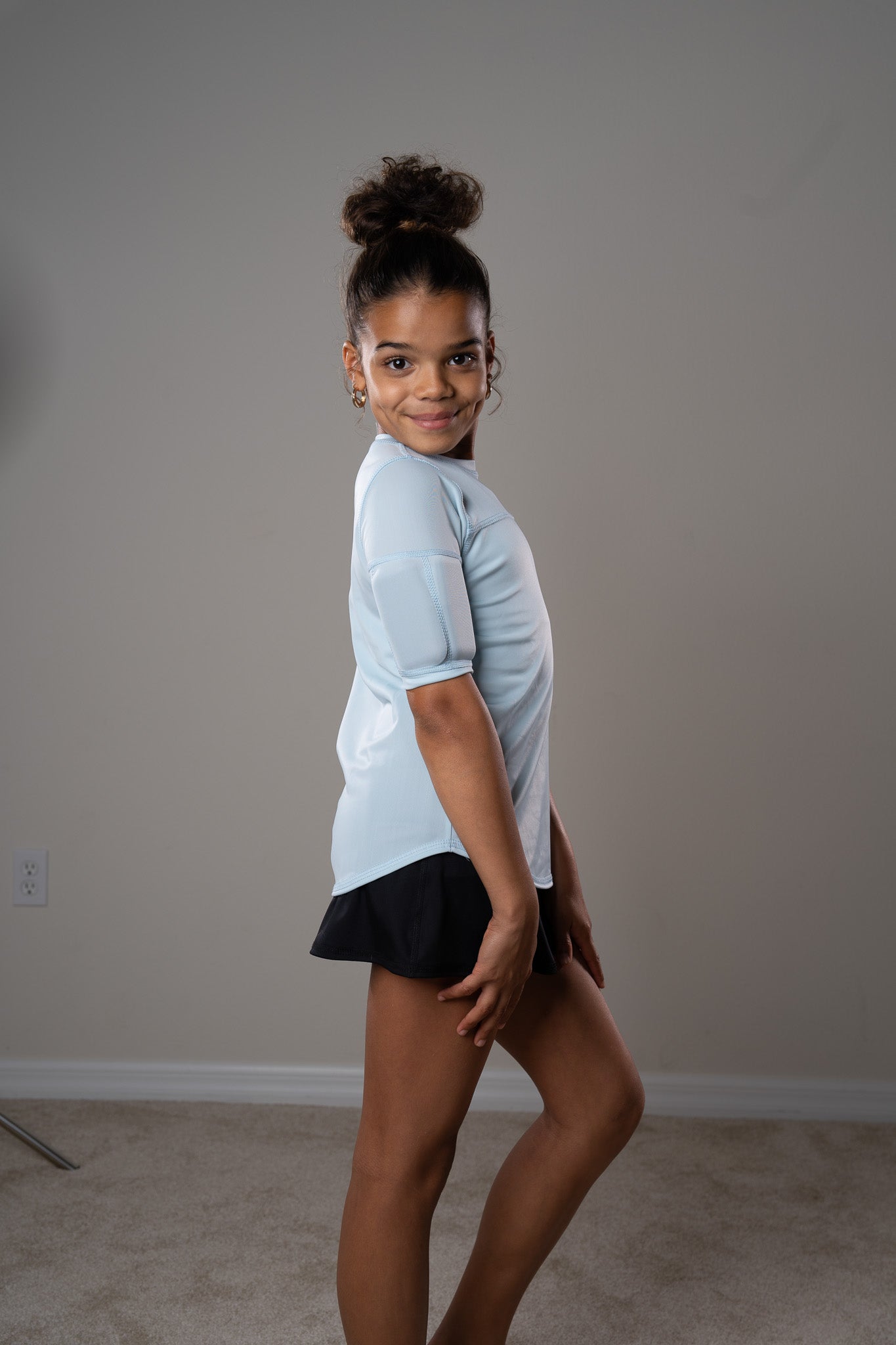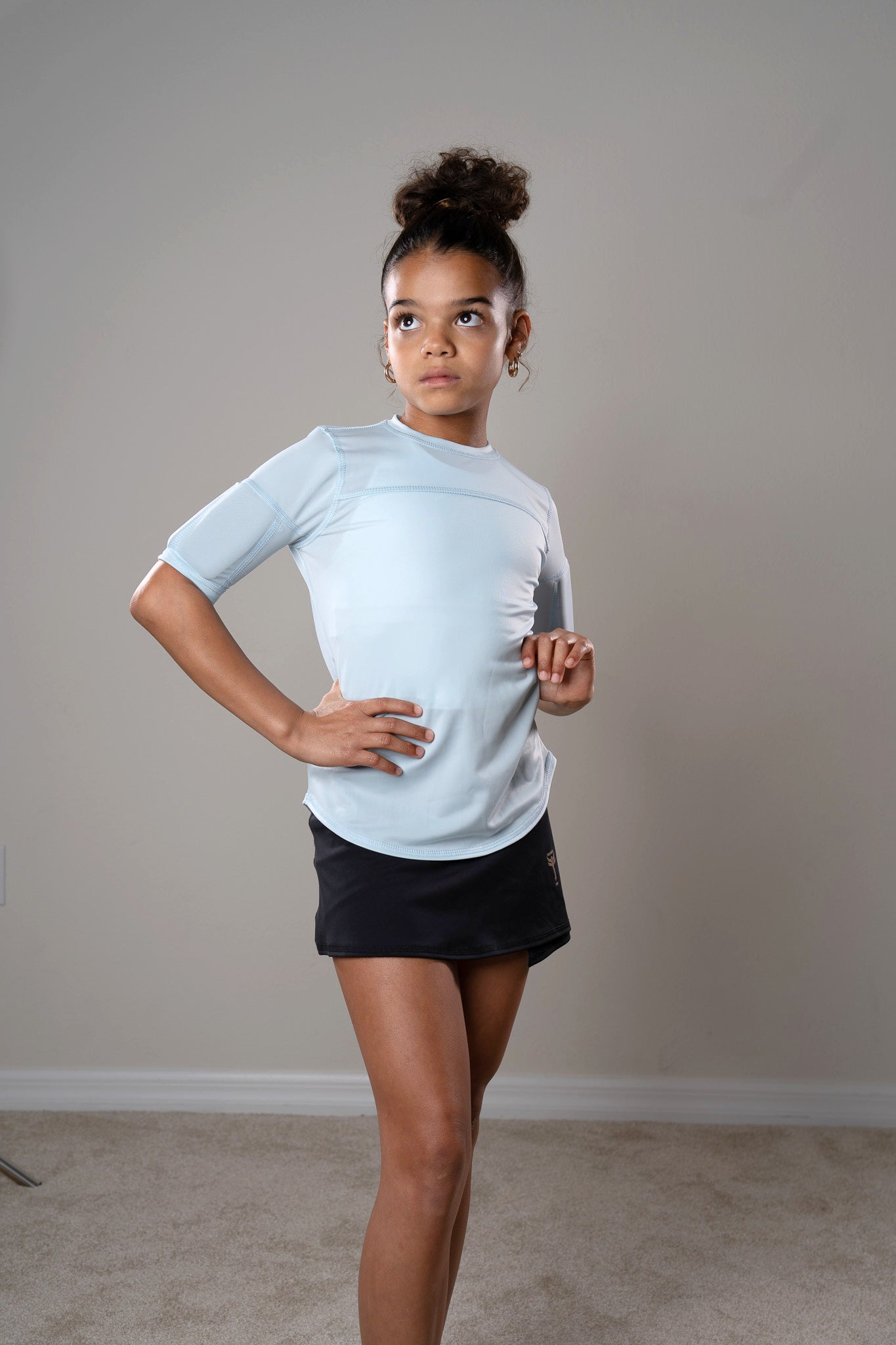 Girl's Weighted Short Sleeve Top
Add your weights below. This product can holds up to 4 weights
---
Unlock the potential of your young athlete with our innovative girl's weighted short sleeve top. Specially designed to activate often-neglected muscle fibers in the upper body, this top seamlessly integrates resistance into everyday wear. Whether she's training, playing, or even heading to school, she'll experience increased strength in her core, arms, back, and shoulders.
Weight System Used: Steady Weight System:
Our unique Steady Weights, each weighing a precise 1/4 LB, are compact and measure about 2x4 inches. They are meticulously crafted for effortless insertion and removal, ensuring a smooth experience every time. What's more, they're universally compatible with all KILOGEAR tops, making them versatile for various training needs.
Weight Kit Options:
No Weights: Perfect for those who already possess a set.
(1) Pack of 2 Steady Weights: A beginner-friendly option, adding a total of 1/4 LB to each arm.
(2) Pack of 2 Steady Weights: Go full throttle with a total of 1/2 LB on each arm.
Feature List:
Optimized Weight Placement: Each arm sleeve can comfortably hold two KILOGEAR Steady weights, each weighing .25 pounds, ensuring balanced resistance.
Eco-Friendly Material: Crafted from a custom blend of Recycled Polyester and Spandex, ensuring durability and comfort.
Versatile Design: Perfectly suited for a range of activities, from intensive training sessions to casual school days.
Elevate your young athlete's training regimen with our girl's weighted short sleeve top. Designed for holistic upper body strength enhancement, it's the perfect fusion of fashion, function, and fitness. Experience the KILOGEAR difference today!