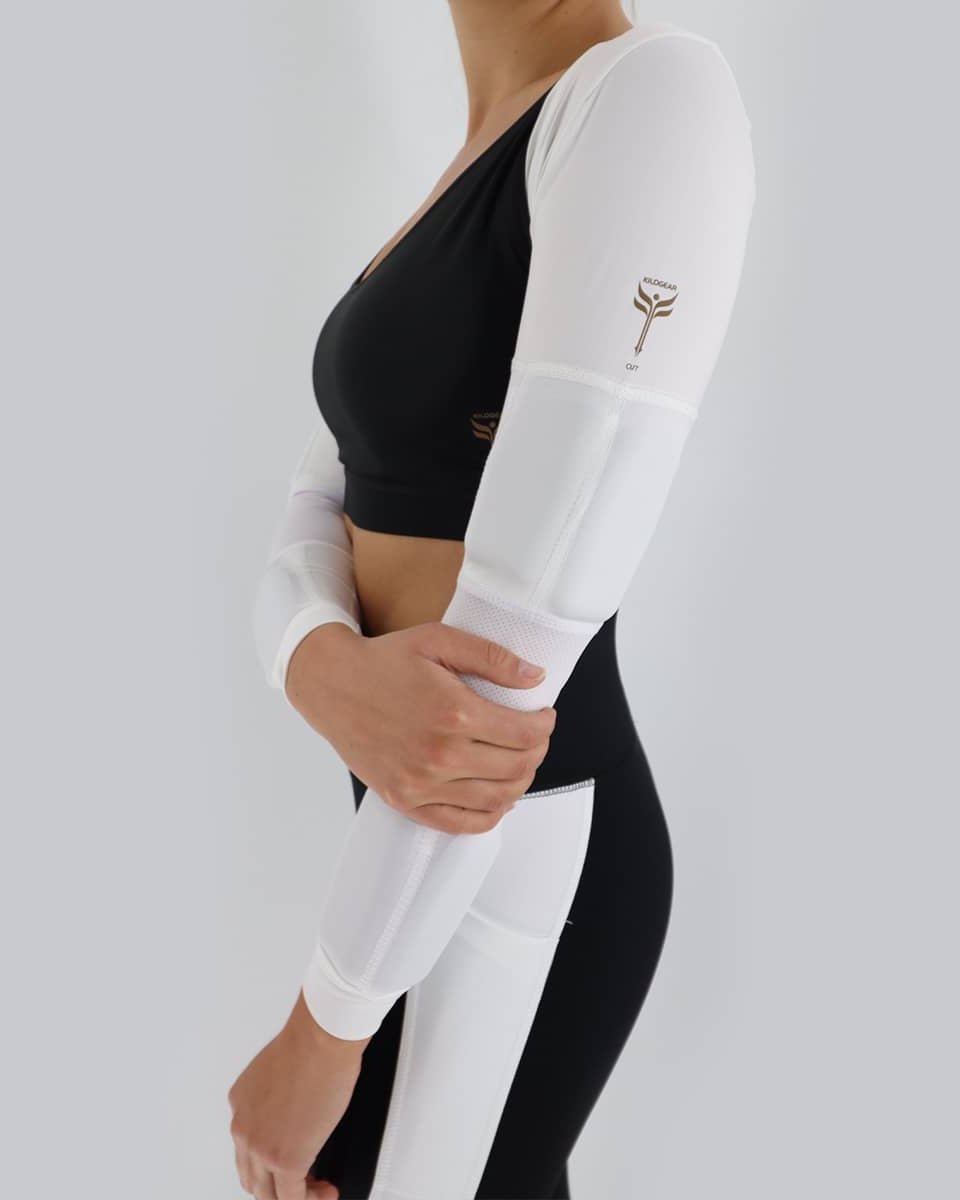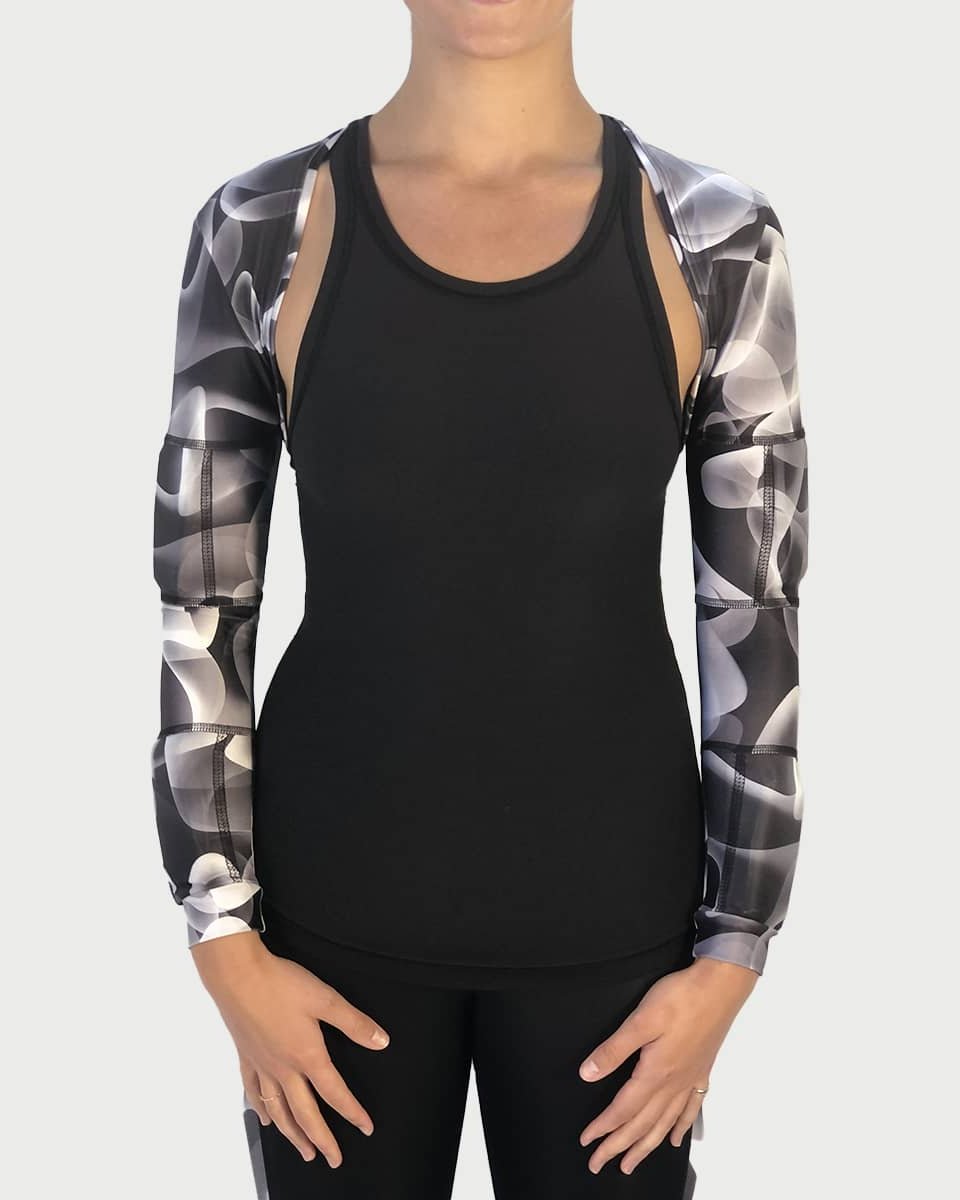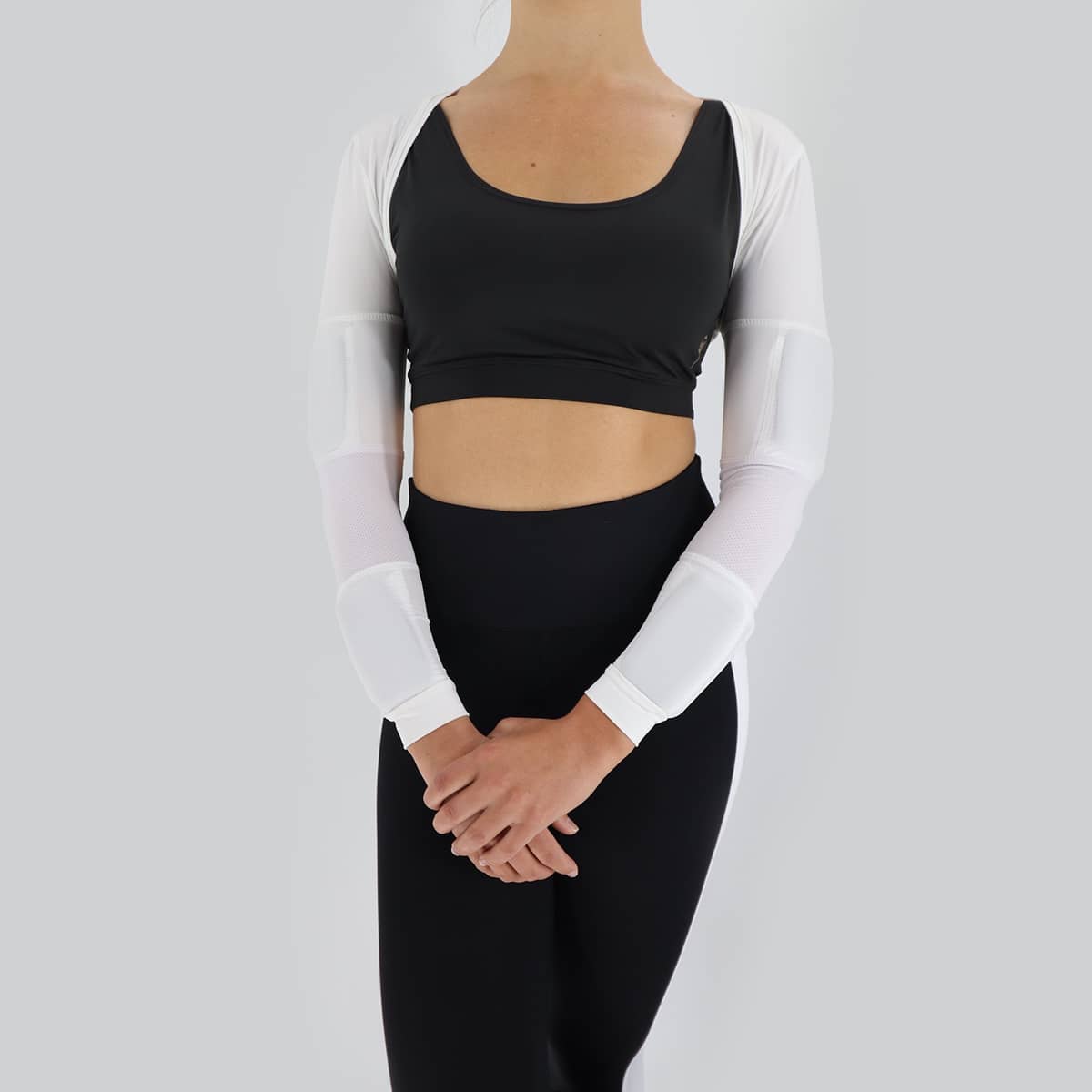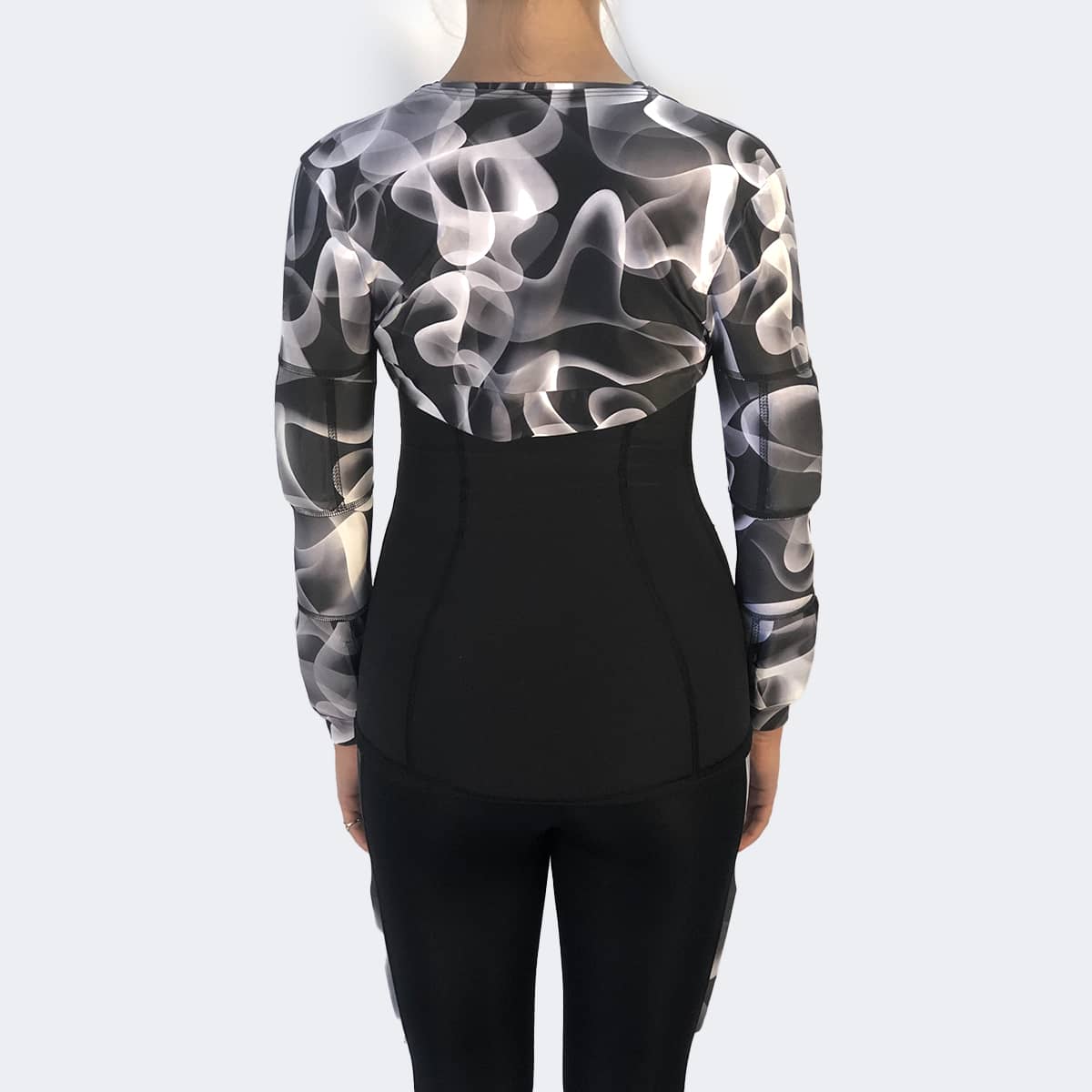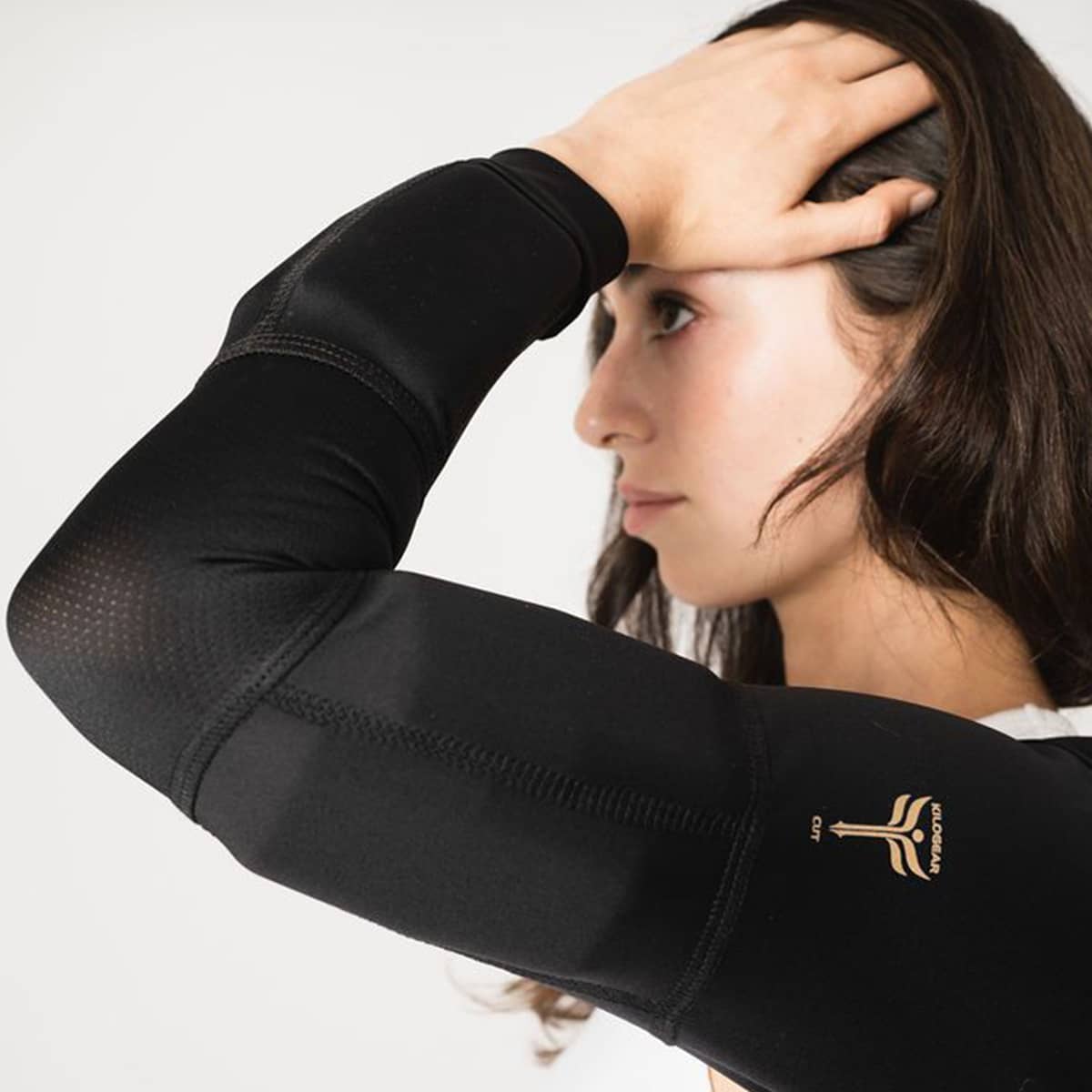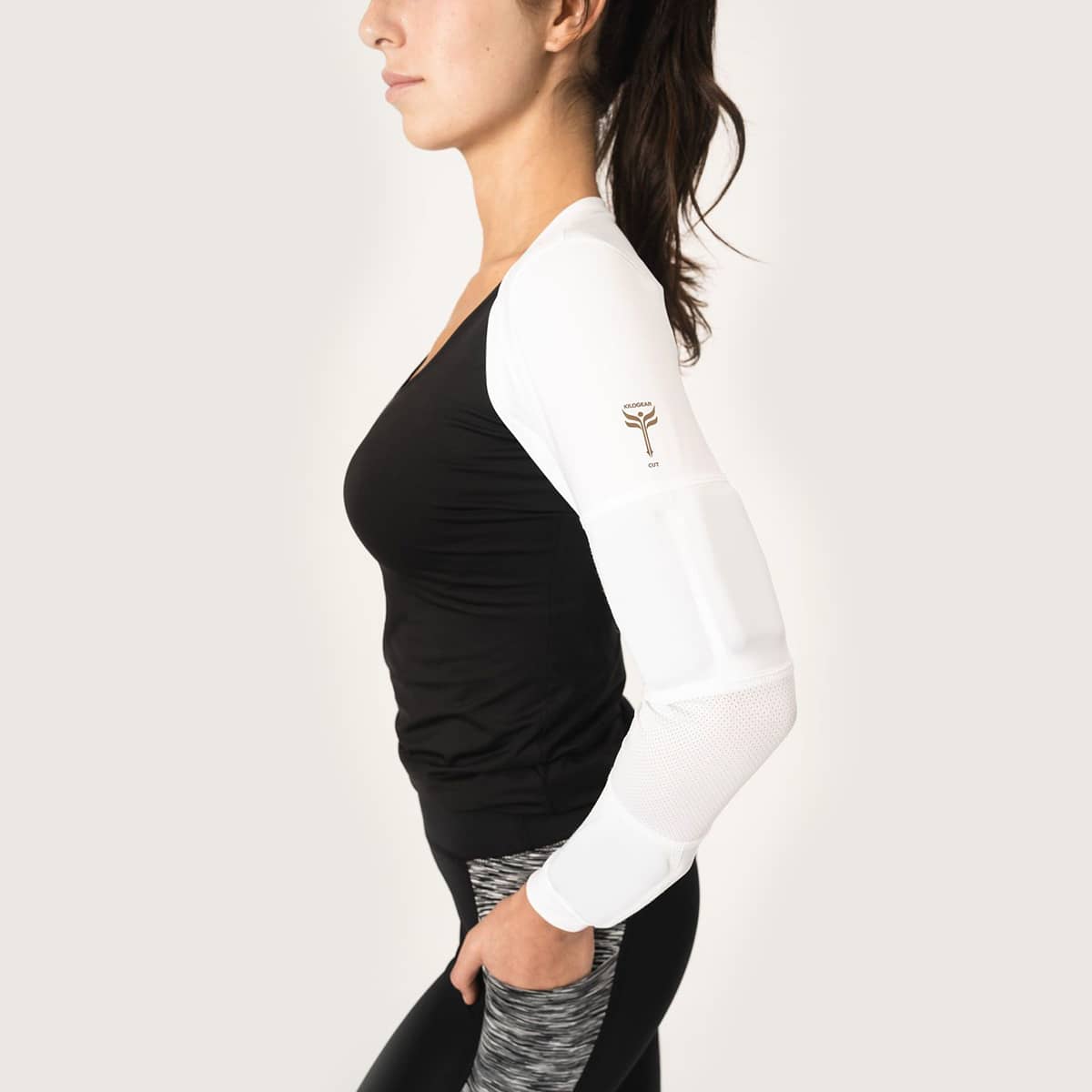 Women's Weighted Long Sleeve Power Shrug
Add your weights below. This product can holds up to 8 weights
---
Introducing the world's first Weighted Long Sleeve Shrug, a groundbreaking addition to your fitness wardrobe, designed to seamlessly blend style and functionality. This unique piece allows you to enhance your workout routine while maintaining your impeccable style. Easy to put on and take off, it ensures your hair and makeup remain untouched. Perfectly pairable with your favorite tank top, T-shirt, or sports bra, this shrug is a versatile choice for any activity. Each arm is ingeniously designed to carry up to four of our KILOGEAR CUT Steady Weights, providing balanced resistance to amplify your workout results.
Weight System Used:
Our Weighted Long Sleeve Shrug utilizes the KILOGEAR Steady Weight System, featuring compact and manageable Steady weights, each weighing 1/4 LB and measuring approximately 2x4 inches. These weights are specifically designed for easy insertion and removal, offering a user-friendly experience. They are also universally compatible with all KILOGEAR tops, ensuring versatility across your activewear collection.
Weight Kit Options:
No Weights: Ideal for those who already own Steady weights and are looking to diversify their weighted clothing options.
(1) Pack of 2 Steady Weights: A gentle 1/4 LB of resistance to each arm.
(2) Pack of 2 Steady Weights: Wear 1/2 LB on each arm.
(4) Pack of 2 Steady Weights: Wear 1 LB on each arrm.
SEO Rich Key Feature List:
Super Crop Length Design: Offers a modern and chic look, ensuring you stay stylish during your workouts.
High-Quality Materials: Crafted from lightweight and breathable fabrics, guaranteeing comfort and optimal airflow.
Multiple Weight Pockets: Features four weight pockets per arm, allowing for customizable resistance and balanced weight distribution.
UV Protective Fabric: Available in White, Navy, and Black, all providing essential UVA and UVB protection for outdoor activities.
Versatile Pairing Options: Easily pairs with various tops, making it a flexible addition to your activewear wardrobe.
Elevate your fitness journey with our Weighted Long Sleeve Shrug, the world's first of its kind, designed to combine elegance, comfort, and functionality. With the integration of the KILOGEAR Steady Weight System, this innovative shrug not only enhances your workout efficiency but also ensures you remain stylish and protected during your activities. Discover the future of activewear with our unique weighted shrug, and transform your exercise routine today.