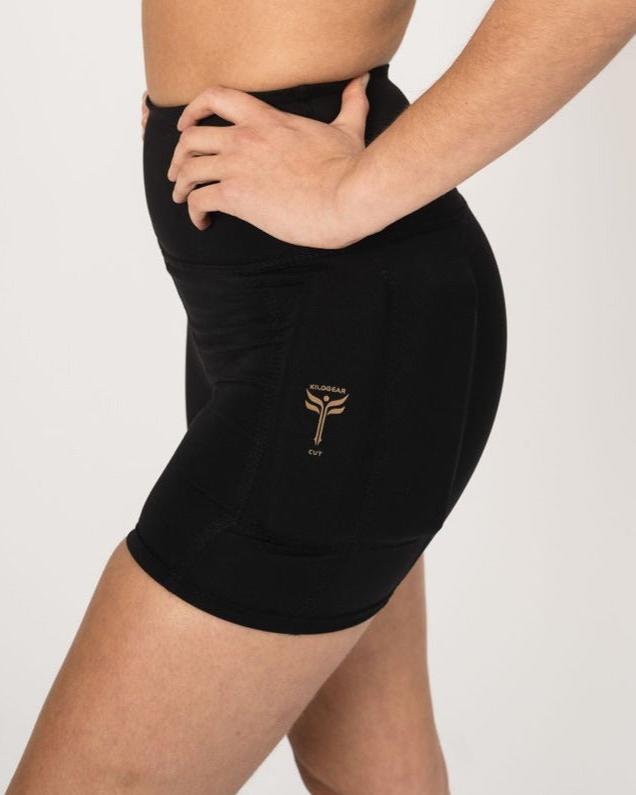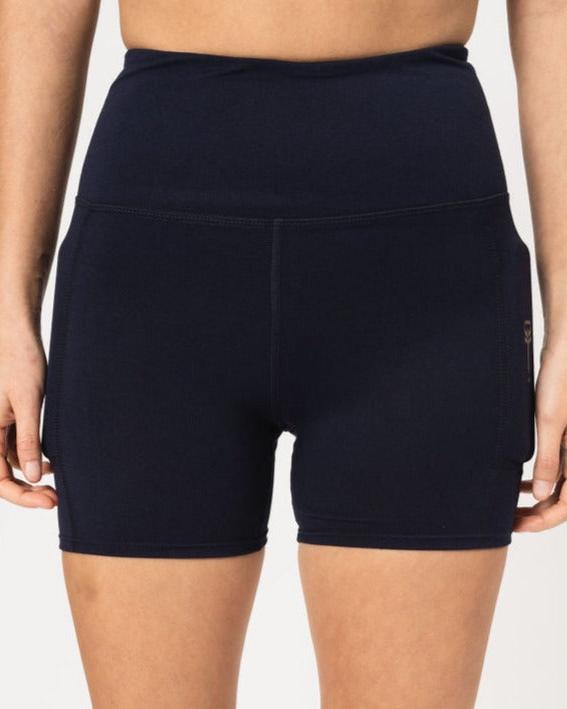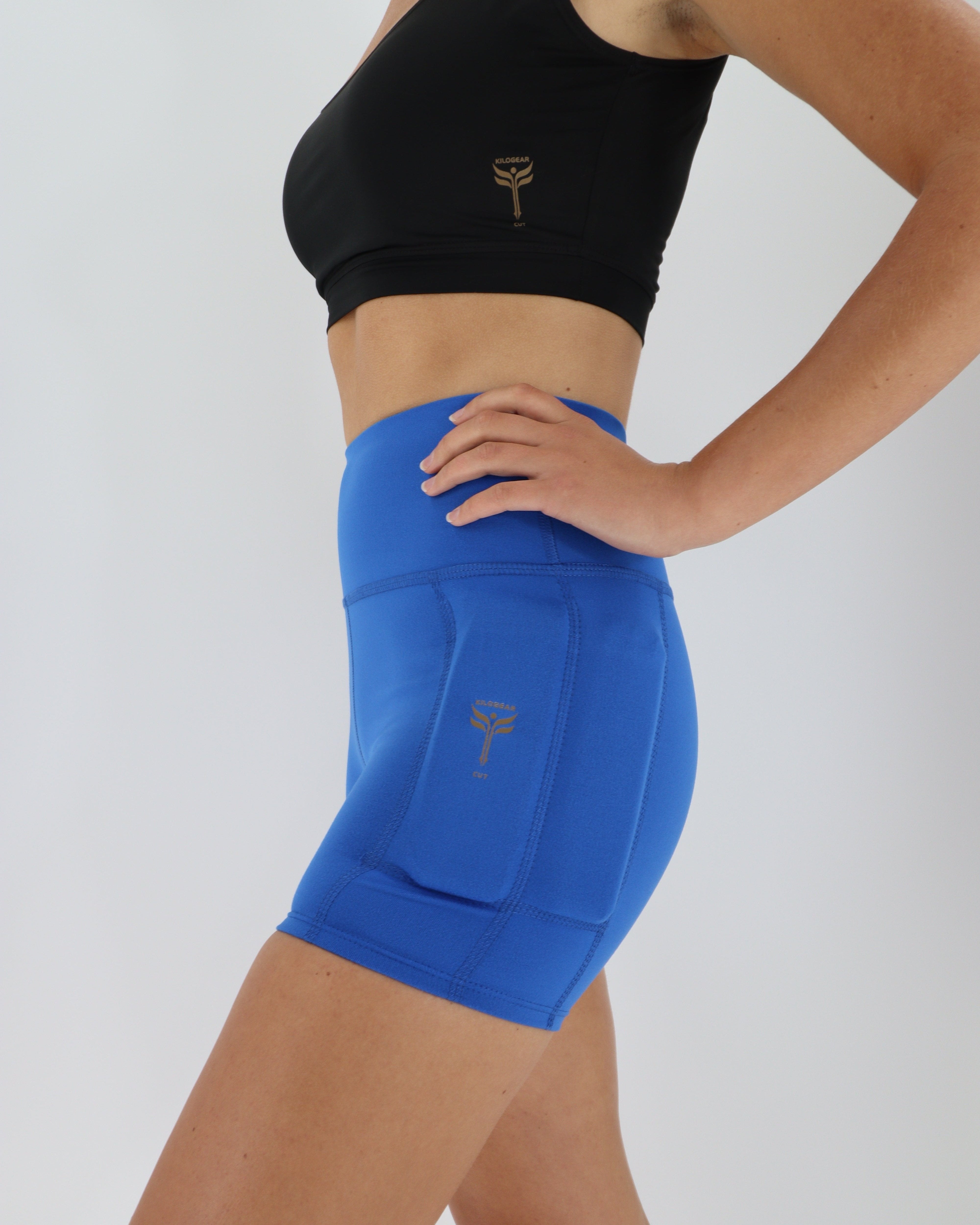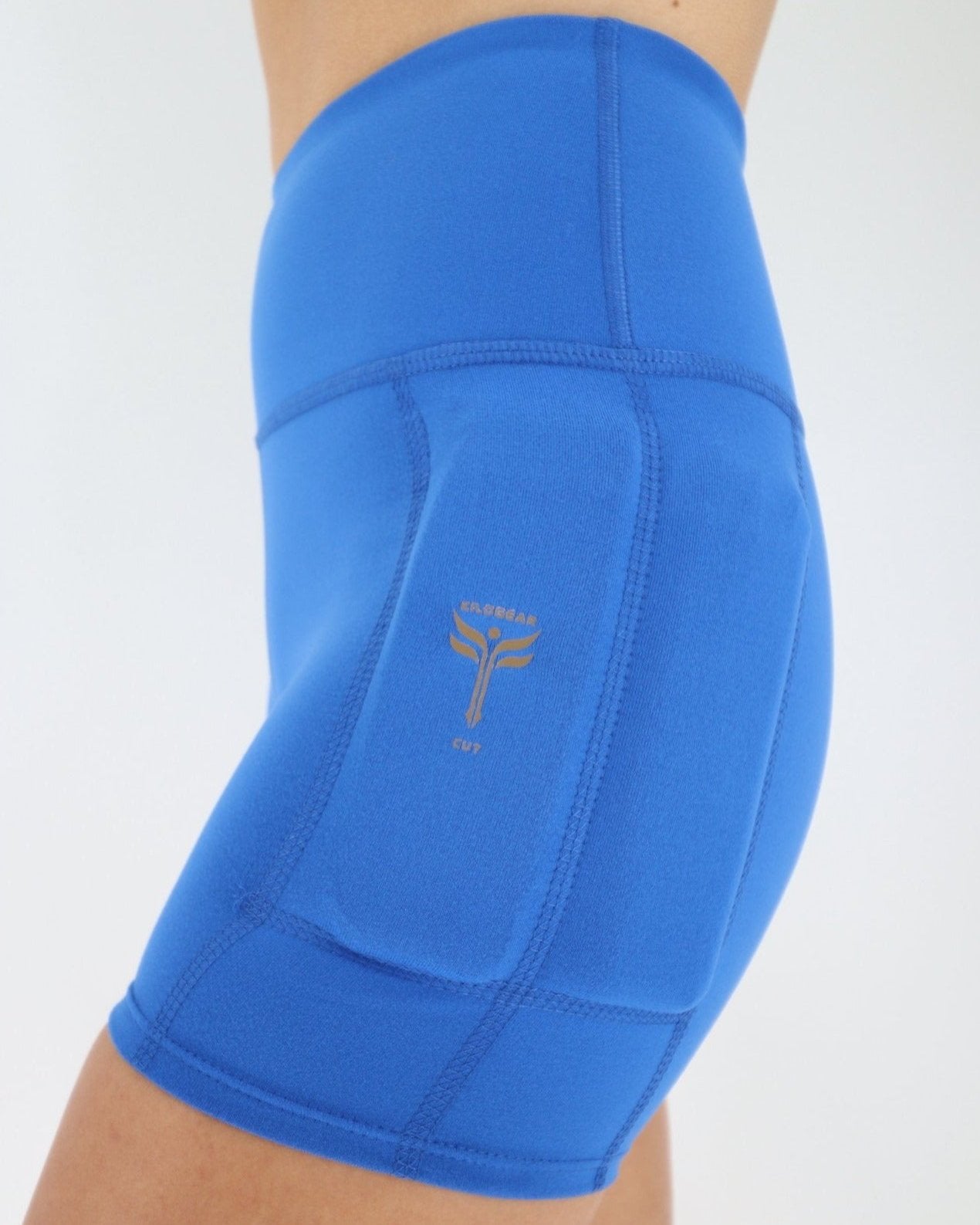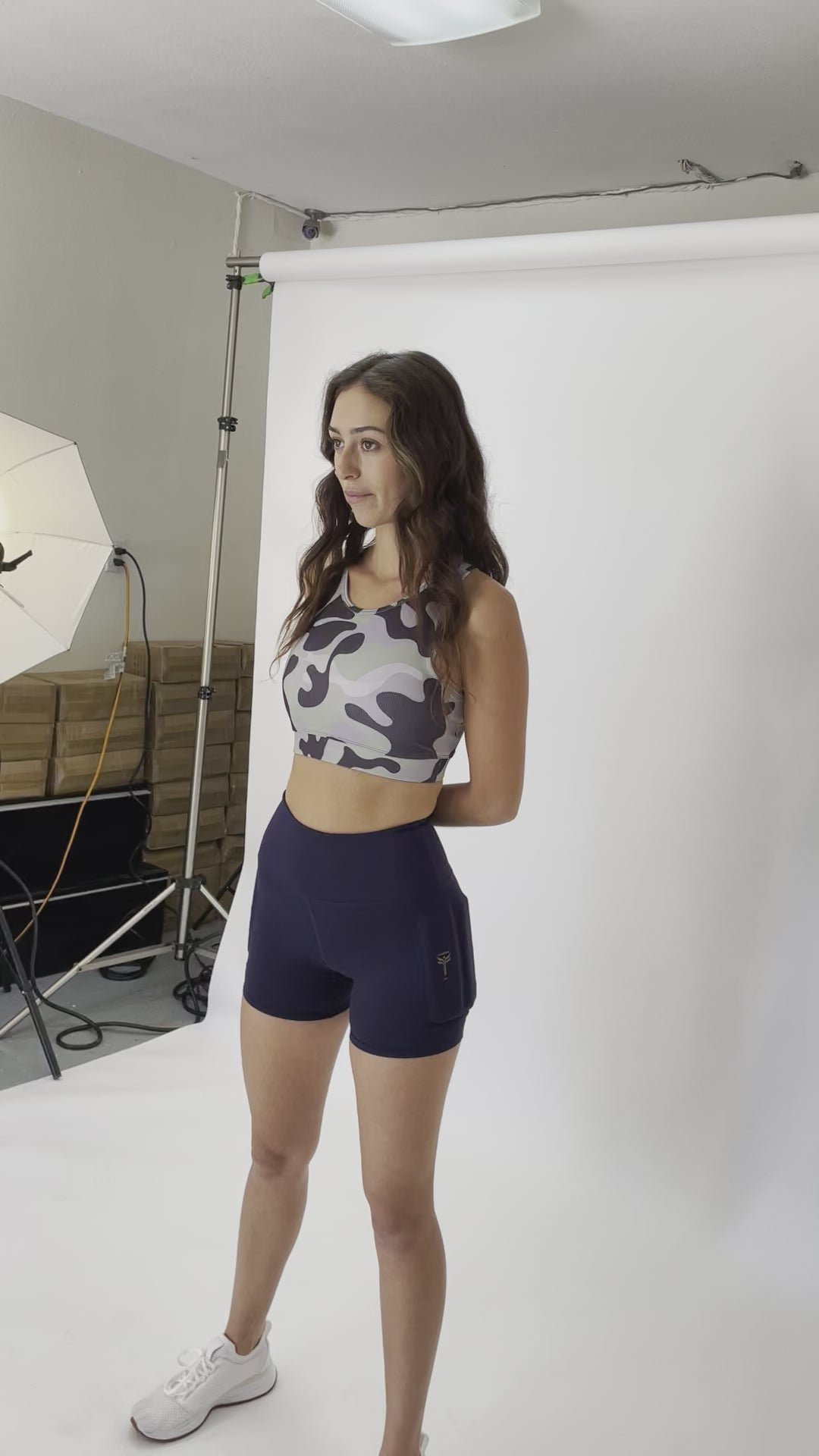 Women's Butter Soft Weighted Short
Add your weights below. This product can holds up to 4 weights
---
Elevate your fitness journey with our "Butter Soft Weighted Shorts," meticulously crafted for those seeking an amalgamation of style and performance. Infused with our custom-blended, double-brushed jersey fabric, these shorts promise unparalleled comfort. With the added advantage of MaxDri Moisture Management and MicroBlok Anti-Microbial finish, stay fresh and dry even during the most intense workouts. Designed to flatter, these shorts not only offer a natural lift to your booty but also integrate the KILOGEAR Steady Weight system, turning every move into a resistance exercise.
Weight System Used - Steady Weight System:
Our unique Steady weights, each weighing a precise 1/4 LB, are compactly designed, with dimensions of approximately 2x4 inches. Engineered for effortless insertion and removal, they guarantee a seamless experience. What's more, they're universally compatible with all KILOGEAR tops, making them a versatile addition to your fitness gear.
Weight Kit Options:
No Weights: An ideal choice for those already equipped with our Strong Weights.
2 Strong Weights: Introduce a subtle resistance of 1/2 LB per leg, with a single weight on each side.
4 Strong Weights: For those seeking a challenge, double up for a balanced 1 LB resistance per leg.
Feature List:
Optimal Compression: Moderate yet effective compression for muscle support.
Ultra-Soft Fabric: Experience the luxury of SUPER soft and smooth texture.
Adaptable Stretch: 4-way stretch fabric that moves as you move.
Everyday Fitness: Perfect for daily activities and intense workouts.
Advanced Moisture Control: MaxDri technology ensures you stay dry.
Hygienic Wear: MicroBlok attributes prevent bacterial growth and odors.
Weight Capacity: Each leg can carry up to 2 KILOGEAR Strong weights, each weighing .50 pounds.
Material Excellence: Premium blend of Nylon and Spandex.
Transform every workout into an intensified session with our Steady Weight Booty Lift Shorts. Designed for the modern athlete, these shorts combine style, comfort, and resistance training, ensuring you get the most out of every move. Experience the future of fitness wear today!