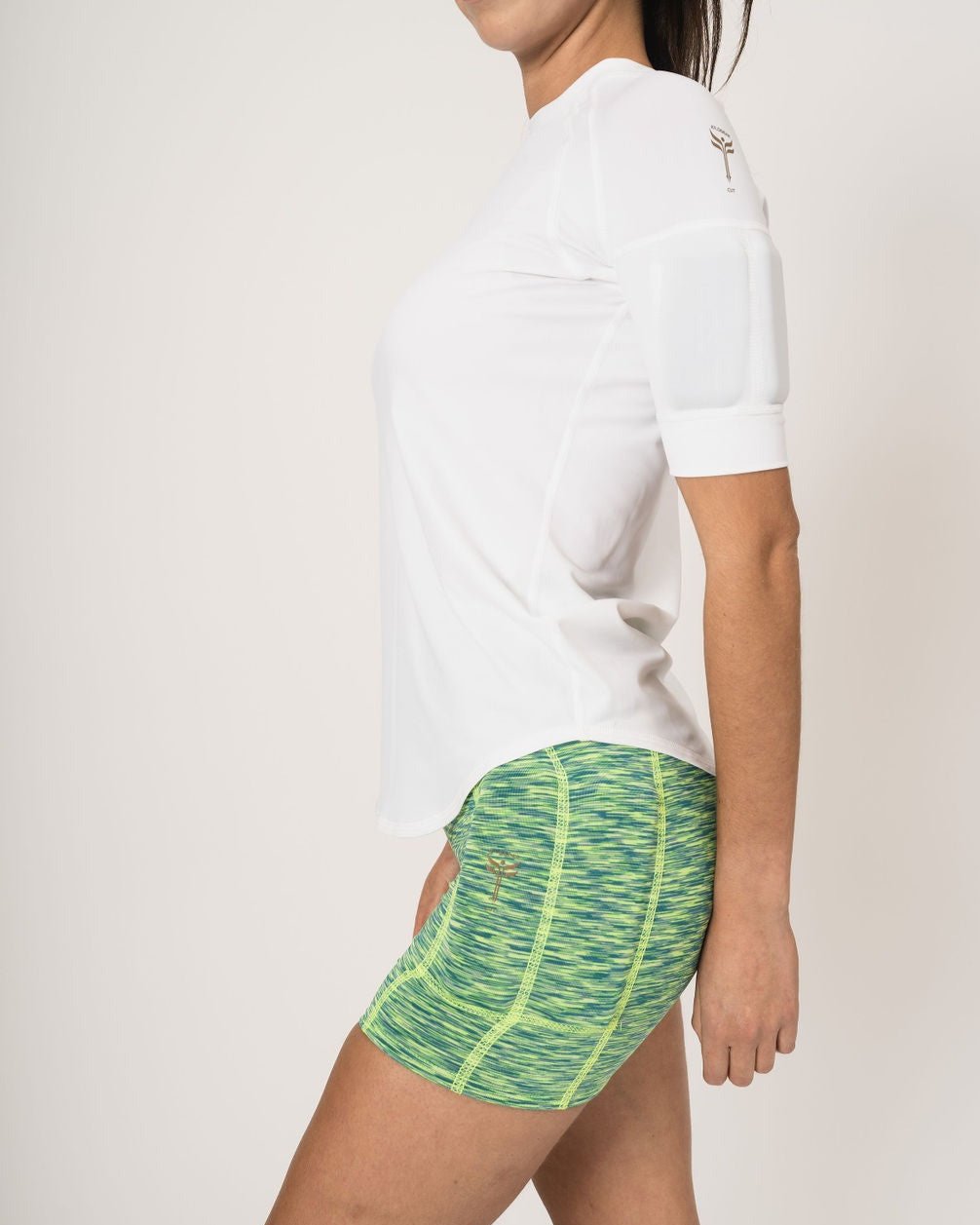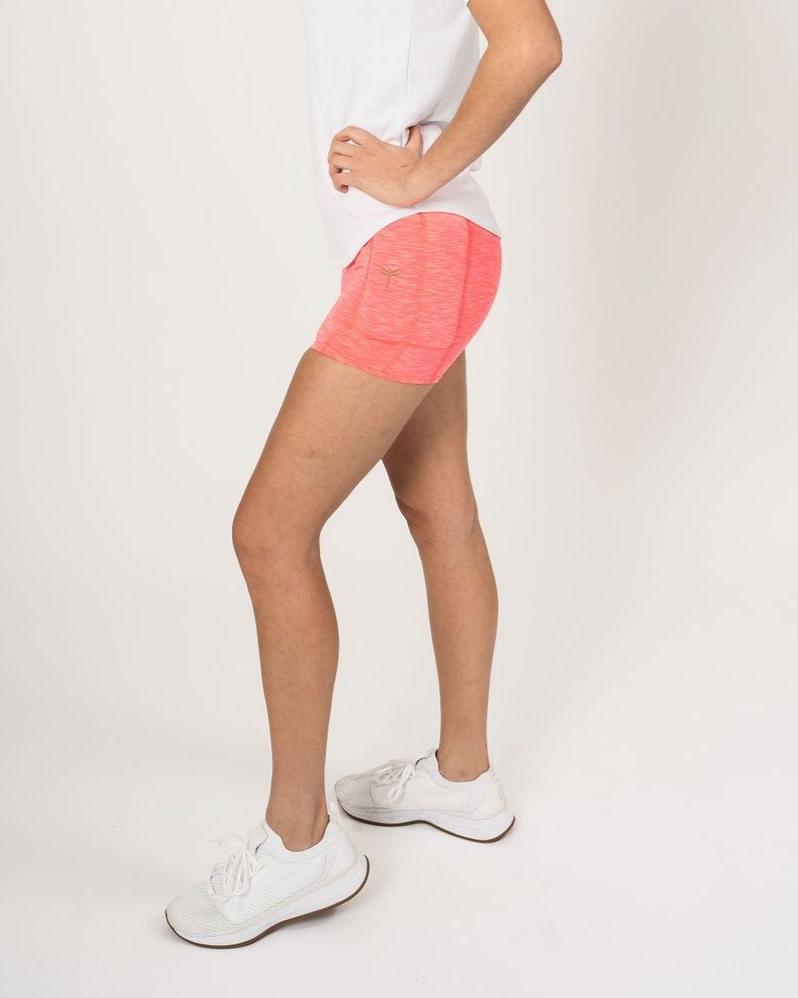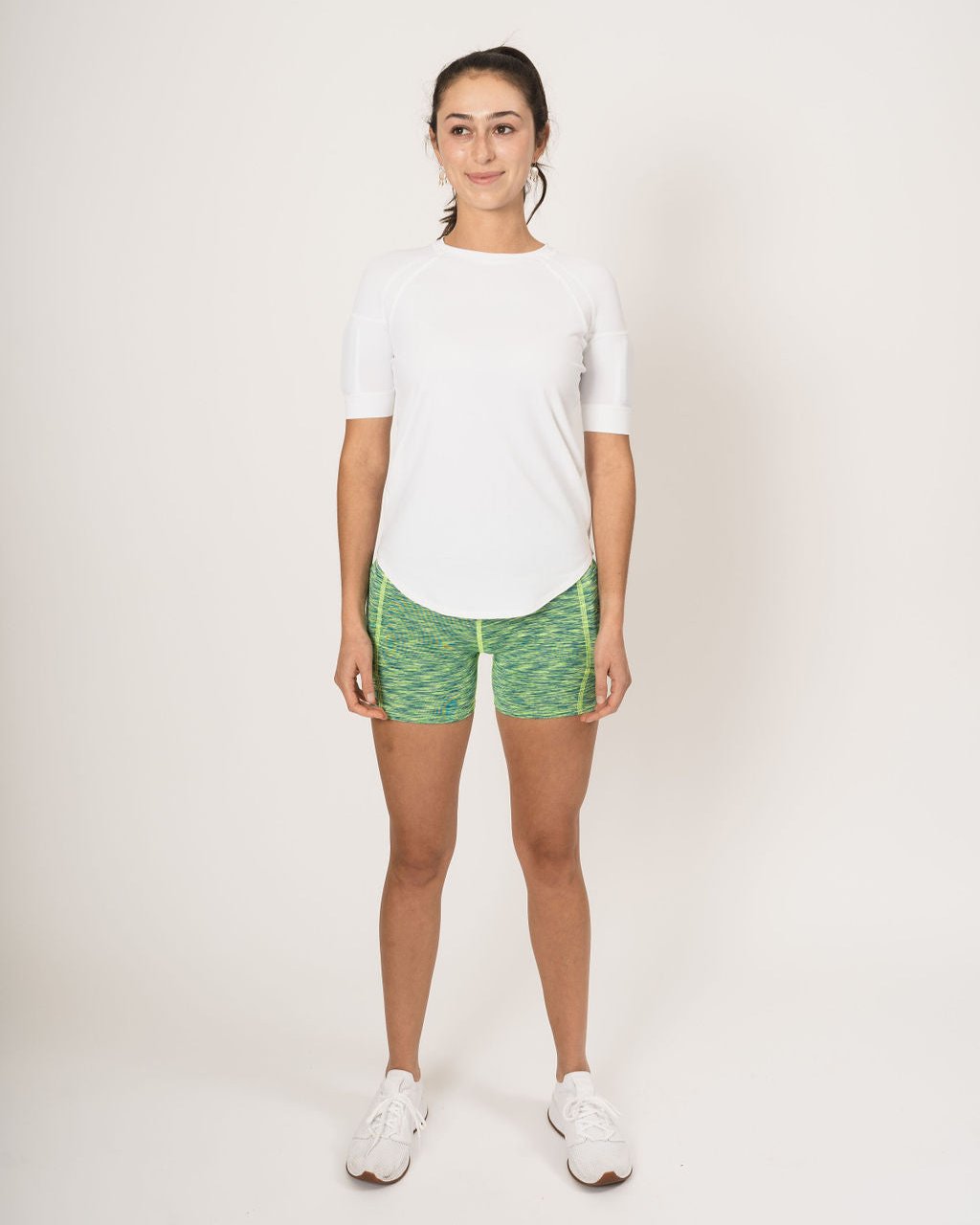 Women's Heather UP Weighted Short
Add your weights below. This product can holds up to 4 weights
---
Elevate your summer workouts and yoga sessions with our "Heather Up Weighted Shorts." Crafted with a unique blend of interwoven yarns, these shorts not only offer a distinctive style but also target your core, leg, and booty muscles. Experience the perfect balance of softness, support, and elasticity, making them ideal for both high-impact exercises and relaxed weekend activities.
Weight System Explained - Strong Weight System:
Our KILOGEAR Strong Weight System is designed for those who seek to intensify their workouts. Each Strong Weight is meticulously crafted, measuring 2x6 inches, and weighing precisely 0.50 or 1/2 pound, ensuring optimal resistance for muscle toning and strength building.
Weight Kit Options:
No Weights: Perfect for fitness enthusiasts who already own our signature Strong Weights.
2 Strong Weights: Introduce a balanced resistance to your routine with 1/2 LB per leg.
4 Strong Weights: Amplify your workout intensity with a total of 1 LB resistance per leg.
Feature List:
Unique Design: 4" inseam with a custom blend of interwoven yarns for a standout look.
Optimal Compression: Offers moderate compression for muscle support without restricting movement.
Supreme Comfort: Soft, smooth, and crafted for moderate coolness during intense activities.
Versatility: Four-way stretch fabric suitable for high-impact exercises, low-impact relaxation, field sports, and weekend adventures.
Weight Capacity: Each leg pocket can securely hold 2 KILOGEAR Strong weights, each weighing 0.50 pounds.
Material: Durable and stretchy Nylon/Span blend for longevity and comfort.
Transform your fitness journey with the KILOGEAR Heather Up Weighted Shorts. Designed for the modern athlete, these shorts combine style, comfort, and functionality, ensuring you get the most out of every workout. Whether you're hitting the gym, the field, or the yoga mat, our weighted shorts with the Strong Weight System will be your perfect companion for enhanced performance and results.