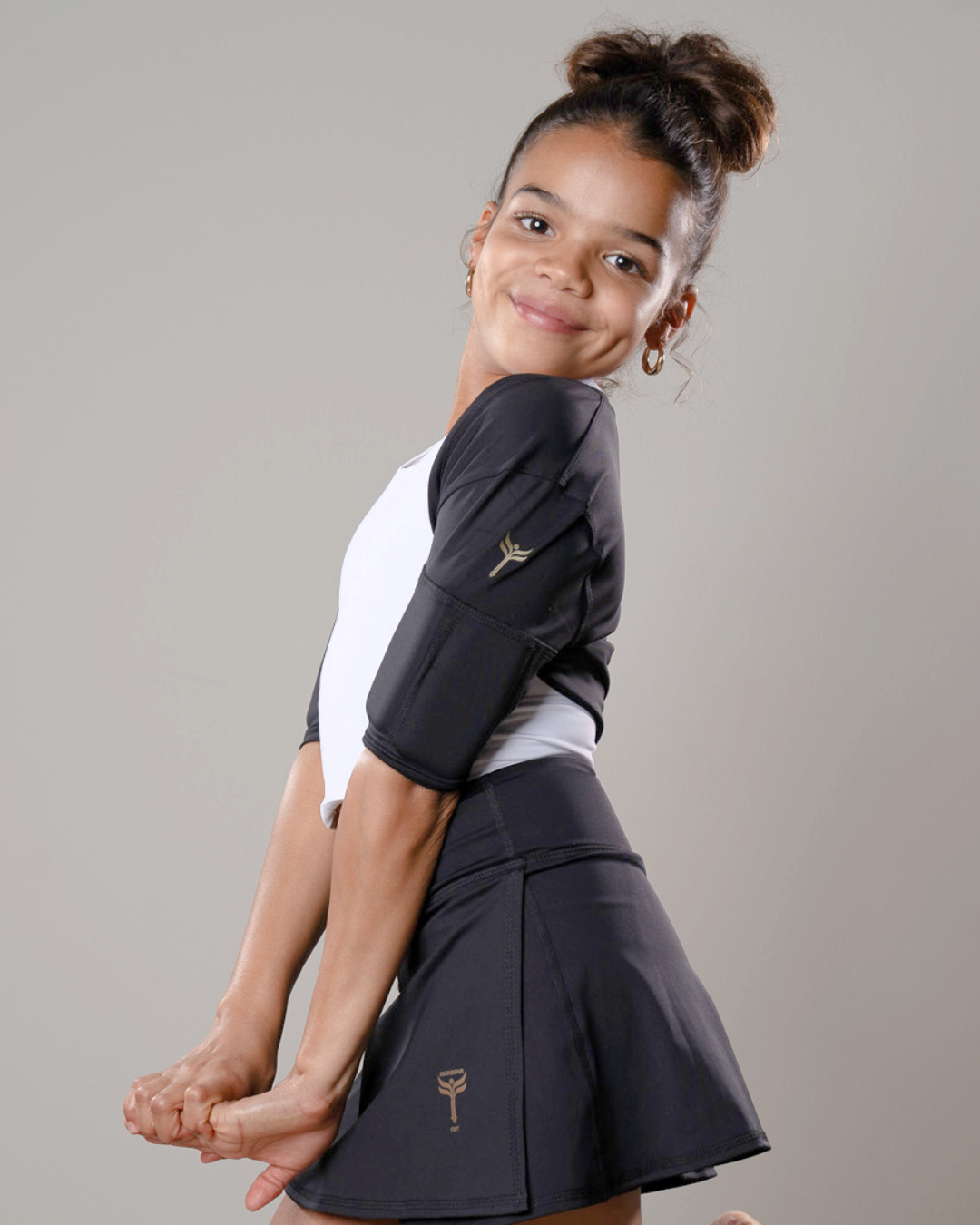 Girl's Weighted Short Sleeve Shrug
Add your weights below. This product can holds up to 4 weights
---
Check out the world's only weighted short sleeve shrug for girls. It's one of a kind, easy to put on and take off. Super crop length makes it easy to pair with your favorite tank. Uses our Steady Weight System.
Steady Weight System Explained:
Our exclusive KILOGEAR Steady Weights, each tipping the scales at 1/4 LB, are ingeniously compact, with dimensions of approximately 2x4 inches. Designed for effortless insertion and removal, they promise a seamless experience. What's more, they're universally compatible with all Kilogeare tops, making them a versatile addition to your fitness gear.
Weight Kit Options:
No Weights: Perfect for those already equipped with a set.
(1) Pack of 2 Steady Weights: A beginner's choice, adding a total of 1/4 LB to each arm.
(2) Packs of 2 Steady Weights:  1/2 LB per arm.
Key Features:
Unparalleled Design: The only weighted shrug globally, setting you apart from the rest.
Optimal Weight Capacity: Each arm can comfortably carry up to two of our signature KILOGEAR Steady Weights.
Premium Materials: Experience the blend of lightweight and breathable fabrics, ensuring maximum comfort.
UV Protection: Our shades of White, Navy, and Black come with UVA and UVB protection, making it perfect for outdoor sessions.