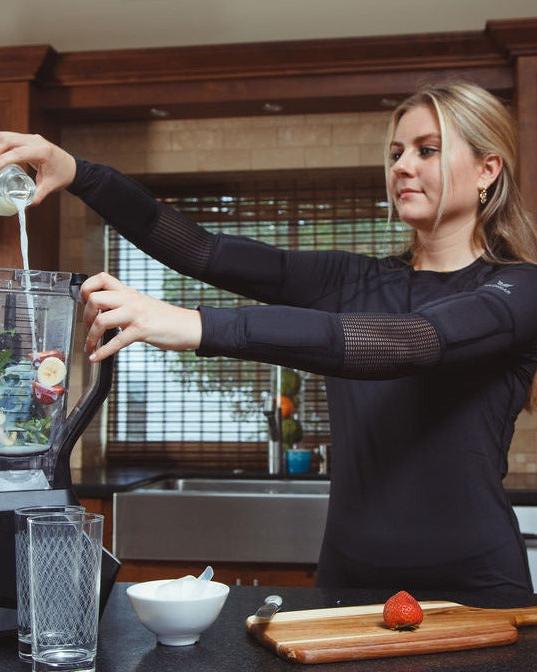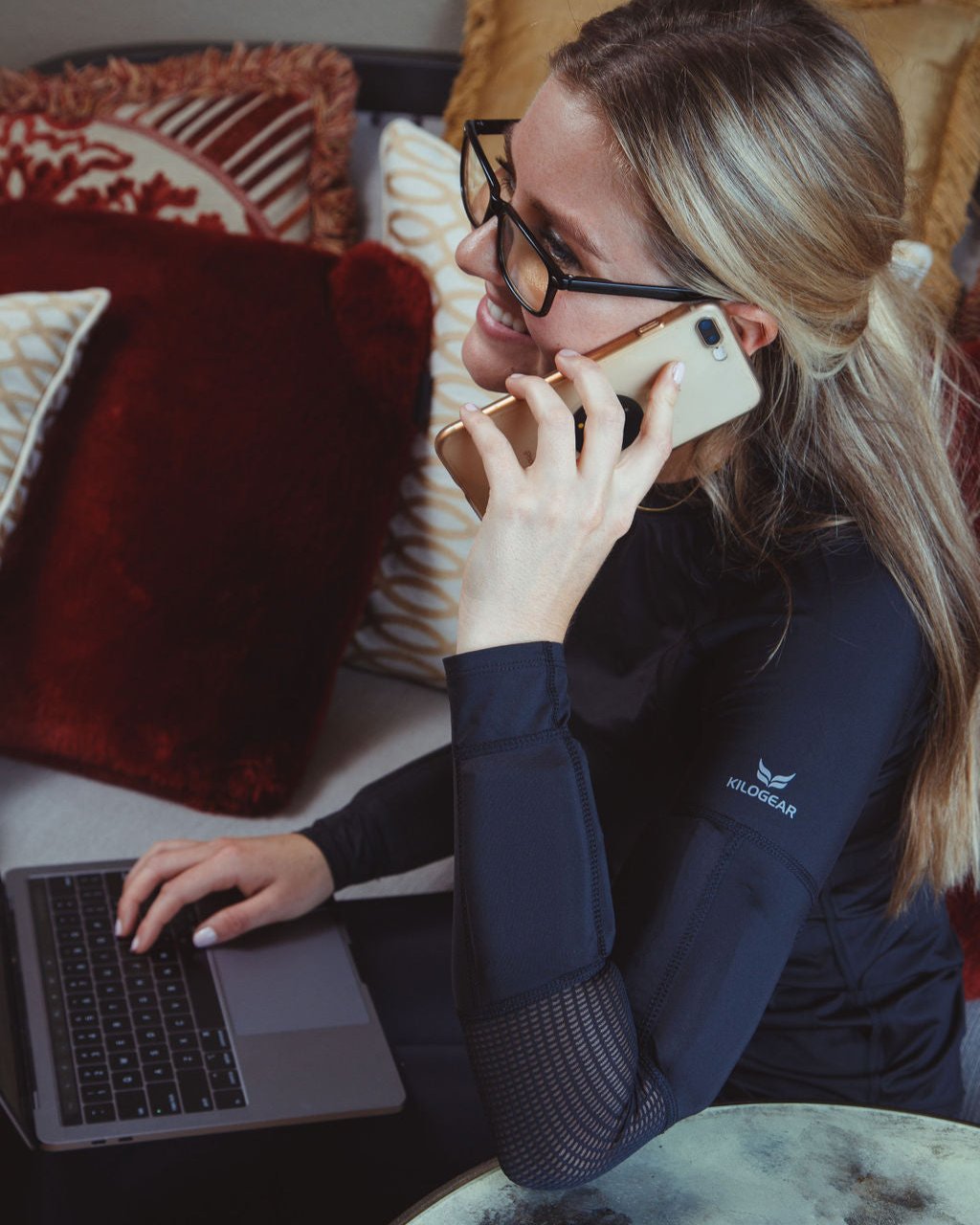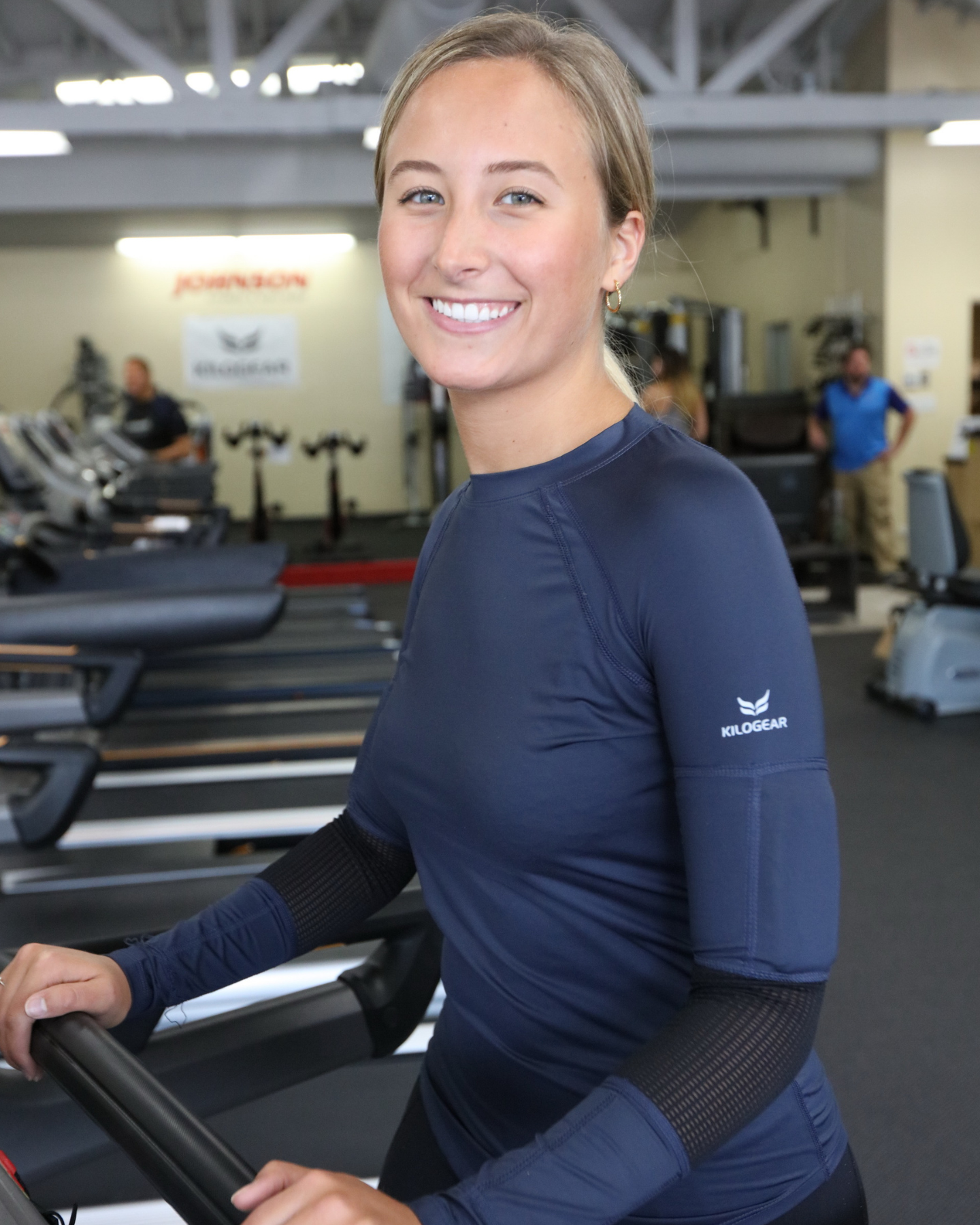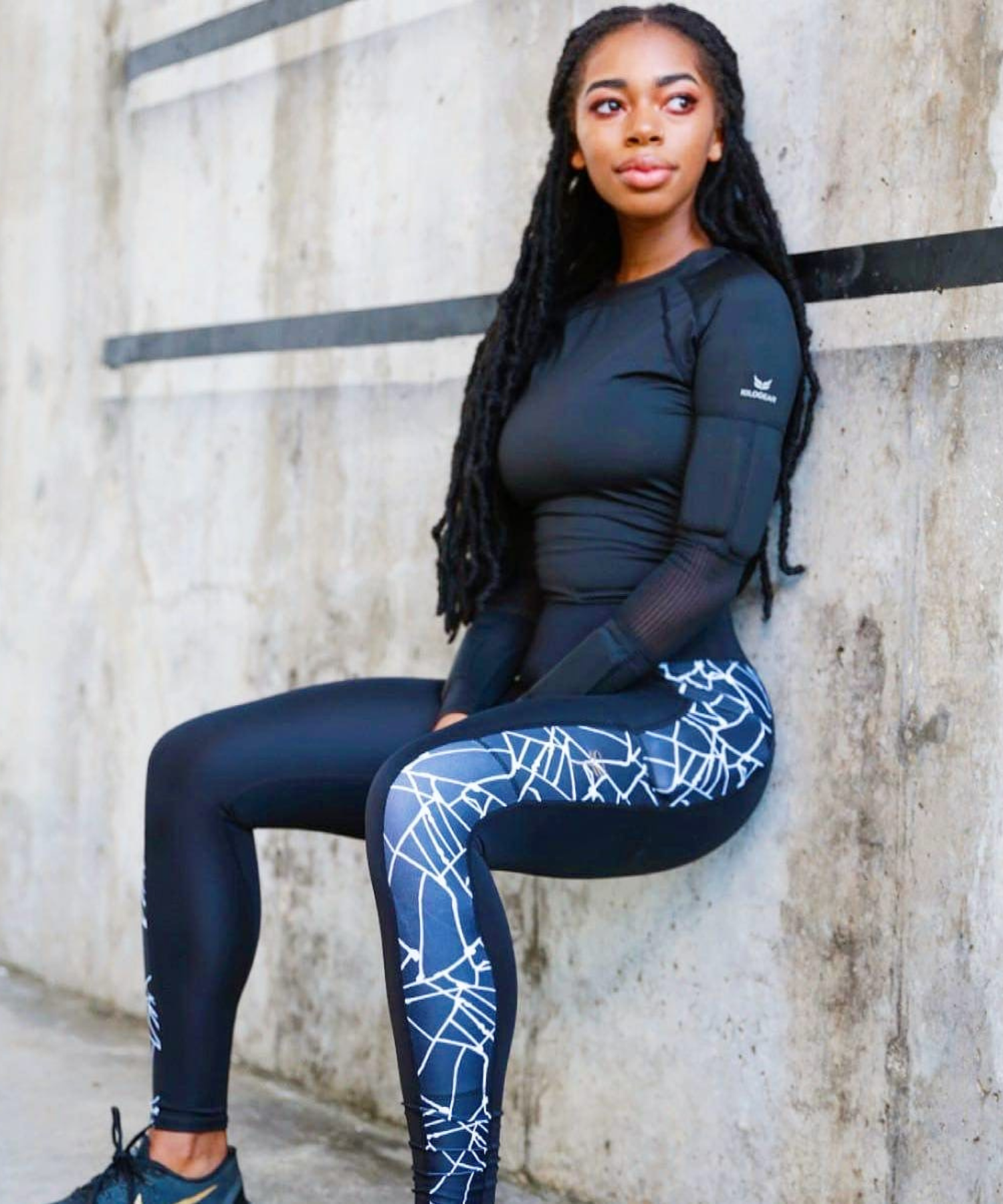 Women's Perfect Balance Weighted Long Sleeve
Add your weights below. This product can holds up to 8 weights
---
Discover the ultimate workout companion with our Perfect Balance Weighted Long Sleeve. Its unique design focuses on activating core and arm muscles, turning even simple movements into effective exercises. Whether you're engaging in sports like tennis, hockey, or swimming, or just going about your daily activities, this top ensures you get more from every motion - more toning, more stamina, and more calorie burn.
Weight System Used - Steady Weight System:
Our unique Steady Weight System features compact weights, each weighing precisely 1/4 LB. Measuring a mere 2x4 inches, these weights are crafted for effortless insertion and removal, promising a user-friendly experience. What's more, they're universally compatible with all KILOGEAR tops, making them a versatile addition to your fitness gear.
Weight Kit Options:
No Weights:

 

Perfect for those already equipped with a set.
(1) Pack of 2 Steady Weights:

 

A beginner's choice, adding a subtle 1/4 LB total per arm.
(2) Pack of 2 Steady Weights:

 

Step up your game with 1/2 LB total per arm.
(4) Pack of 2 Steady Weights:

 

For the fitness aficionados, wear a total of 1 LB per arm.
Features:
Exceptional Comfort: Wear it all day or during workouts without any discomfort.
Breathable Fabric: Perfect for high-intensity activities, including HOT yoga.
Arm Weight Capacity: Each arm can hold up to four KILOGEAR Steady weights, strategically placed for optimal muscle engagement.
Swim-Friendly and Sun Protective: Dive into the water without worry, thanks to its UVA and UVB protective material.
Customizable: Option to add a zipper for personalized style and convenience.
This top isn't just a piece of clothing; it's a fitness tool designed to amplify the benefits of your physical activities. Experience the difference in your strength, endurance, and calorie-burning efficiency with our Perfect Balance Weighted Long Sleeve.