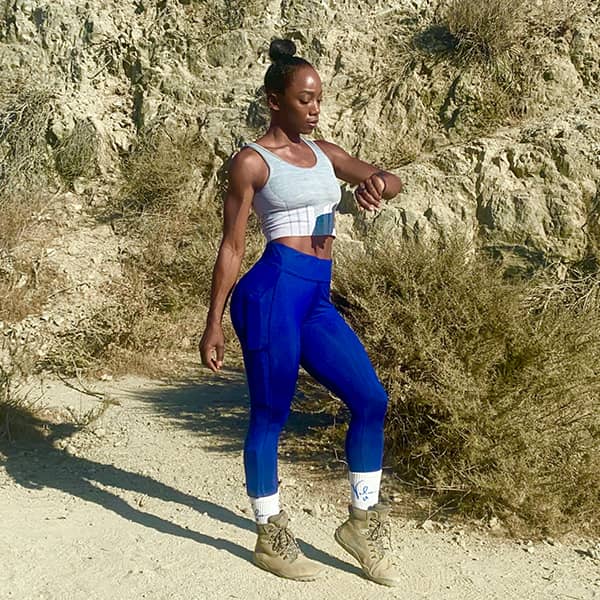 Well Trained
Adrianne Nina is a renown fitness and wellness coach based in Los Angeles, CA. With her extensive understanding of human movement and capability, Adrianne was quick to understand the value KILOGEAR CUT brings to any and all workouts.
Prior to becoming a top trainer of an elite West Hollywood gym, her passion for movement dates back to when she was a toddler. Growing up, Adrianne studied ballet, jazz, and hip hop styles of dance. Adrianne is known for creating effective, yet fun training routines for all levels.
She incorporates KILOGEAR CUT, along with the principles of breath, mobility and strength in everything she designs. Adding KILOGEAR CUT to her programming amps up every movement and moment. Adrianne is certified by the International Sports Science Association, she also holds additional certificates in Animal Flow, CFSC, K3 Combat, Kettlebell Level 1 & 2, Oxygen Breathwork, Pre/Post/Pro-Natal Training and Precision Nutrition Level 1.